Michael A. Kritzman, President and CEO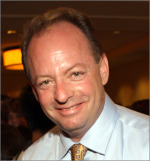 Michael A. Kritzman founded School Town and serves as the President and Chief Executive Officer.
Guided by his leadership and vision, School Town is well positioned for explosive growth.
"School Town is about innovation. We've built an unparalleled online learning environment to engage students and help them reach their potential. The application has been shaped by K-12 teachers who selflessly dedicate their energy to our children. I'm proud to help educators streamline how they do their work. Curriculum developers and textbook publishers are all going digital. School Town provides a way to deliver their content to students. It's an exciting time." — Michael Kritzman
With more than 20 years of industry and entrepreneurial expertise, Mr. Kritzman is a seasoned technology professional with a demonstrated and extensive track record of success. Prior to School Town, Kritzman was founder and chief executive officer of Compliance11, a hosted compliance business for investment firms. He also was founding CEO of New Allies, an outsourcing strategy and execution firm. In prior roles, Mr. Kritzman managed technology sales and delivery teams for customers and business partners for Oracle, Ernst and Young, Vitria, AvantGo, and TenFold. Mr. Kritzman is an expert in leveraging technology and user interface. He graduated from Indiana University with a Bachelor Degree in Business Administration and an Associate Degree from Purdue University in Mechanical Engineering.